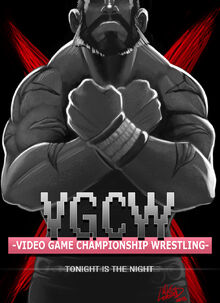 Head of Talent Relations SupernormalStep! 
I'm Michael Lee Lunsford, VGCW Mod and creator of many of the CAWs you see in both VGCW and WVGCW.
I also run SNST a spinoff show featuring non-VGCW CAWs I and some VGCW CAWs have made.  To help W/VGCW see if people are good enough for the big time, to figure out what needs to be done to develop them better, or to see if they are even worth keeping around.
In normal life, I'm creator of the webcomic Supernormal Step , I have my own fanbase and everything! I also work professionally as a video game concept artist and character designer.
In WWE 2k14
Male:
Tingle, Mr. Satan, Red, Groose, Dr. Gero☨, Flint, Wario, Waluigi, James☨, Sagat, Sonic, Dick Gumshoe☨, Dr. Eggman, Gray Fox
Female:
Terra Branford, Chie Satonaka, Morrigan, Roll Caskett, Jessie, Carmen Sandiego, Chell Jade, She Hulk, Jill Valentine, Chun-Li
In WWE 13
Male:
Tingle, ** Mr. Satan, Red, Geno, ** Dan Hibiki, Groose, Dr. Gero ☨, Flint, Kazuya Mishima, ** Wario, James, Sagat, ** Sonic, Dick Gumshoe  ☨
Female:
** Terra Branford, ** Rydia, ** Rinoa Heartilly, Chie Satonaka, ** Morrigan, Roll Caskett, ** Jessie, ** Carmen Sandiego, Chell, Jade, She-Hulk
I'll try to update whenever a CAW from me appears.
** refers to whenever a character was remade by me, replacing an older version of that character.
☨ refers to characters that are not used in their gender's division.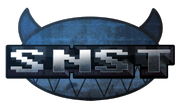 Entrance Themes:

Intro music for SNST characters currently on the roster.
Black Orchid - Black Orchid XboxOne theme
Blue Mary - Blue Mary's Blues - King of Fighters '97
Commander Keen - Aliens Ate My Babysitter
FemShepard - Reaper Chase+ (Reaper Noise Intro)
Dirk the Daring - Dragon's Legend
Ellie - Last of Us commercial theme "Rise Again"
Frog - Frog's Theme
Gum - Magical Girl
Guybrush Threepwood - Secret of Monkey Island 'Pirate Shout'
Fio Germi - Hamza Zak
Iron Tager - Motor Head
James - Team Rocket Motto
Jeff Gerstman - Giant Bombstep
Jinx - Jinx's Theme
Joanna Dark - Glitter Girl
John Madden - NFL on Fox Theme
Kanji Tatsumi - Pure Hearted Beast
King of All Cosmos -  Katamari on the Rocks
Kratos - God of War main theme
Leona Heidern - Desrt Requiem - King of Fighters 2002
Lucina - Future of Dispair
Magus - Battle with Magus Metal Cover
Maya Fey -  Gyakuten Sister's Theme
Naoto Shirogane - Seeker of Truth
Rash - Battletoads theme hard rock version
Raziel - Soul Reaver intro Theme Cover/Tribute
Scrooge McDuck - DuckTales Theme
Terry Bogard - Big Shot! Terry Bogard's Theme - King of Fighters XI
Viewtiful Joe - Joe the Hero
Vyse - Vyse's Theme
Jet Set Radio Team Intro - Concept of Love
Persona 4 Team Intro - Shadow World
"Fakes" Tag intro - Dubstep Lavender Town
Power Rangers - Go Go Power Rangers
Power Rangers - Go Green Ranger Go
Persona 3 - Battle for Everyone's Souls
Persona 4 - Reach out for the Truth
Guile's Theme vs. Beethoven For Orchestra
Gotta Catch Em All for Orchestra
Sonic Adventure 2 - Live and Learn
Jet Set Radio - Oldies but Happies
Jet Set Radio - Concept of Love
Jet Set Radio - I Love Love You
DBZ ultimate Tenkaichi Rising Force
Donkey Kong Country - Gangplank Galleon
Gyakuten Saiban Movie - Steel Samurai Theme
No One Can Stop Mr. Domino - Level 2
Rythem Heaven Fever - Remix 10
Community content is available under
CC-BY-SA
unless otherwise noted.