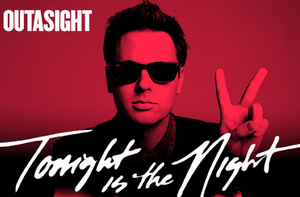 TONIGHT IS THE NIGHT! BRIGHT LIGHTS, HYPE CROWD,
YEAH WE CAME TO THROW DOWN, EVERYBODY GET LOUD!
In Real Life
Edit
"Tonight Is the Night" is the official debut single by Outasight and was released on Warner Bros. Records It was produced by Cook Classics and will appear on his debut album Nights Like These. The US national television debut of the song was on November 3, 2011 on the FOX network, during the week two results show on the American The X Factor in its inaugural season. Outasight also performed it at the 2012 NHL All-Star Game in Ottawa, Canada. A music video was released, directed by Mike Hunt. As of August 2012, it has been certified platinum by the RIAA. The song is being used throughout ads for the premiere of Australian reality show The Shire.
The song was also used in commercials for the 84th Academy Awards on ABC, and, more relevantly, WWE RAW 1000. Since RAW 1000, a modified rock version of Tonight Is the Night composed by Jim Johnston feat. Kromestatik called "The NIght" has been used as the official theme for WWE's flagship show.
Bazza plays the WWE version of The Night as a hype song before every broadcast or during slight intermissions. He switched to the WWE Raw theme song after formerly playing the BGM of the Green Forest stage from Sonic Adventure 2. Although the chat loved the Sonic music, they have come to lovingly embrace Tonight Is the Night,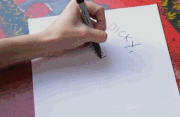 usually showing their affection by repeating such isims as 'TONIGHT = THE NIGHT' or '2nite4me.' This song has since come to signify and represent the entire VGCW as a whole. Where various characters from differing worlds and universes culminate to prove who is the greatest of all! These champions endure glitch after glitch and laugh in the face of being bloodied every match. These heroes take bumps that would make even Mick Foley cringe in horror. What better anthem is there to truly express what the the VGCW is all about?
After all LIGHTS FLASHIN' WHEN WE STEP IN THE PLACE AND YOU CAN FEEL THE RAW EXCITEMENT FROM THE LOOK ON THEIR FACE. THE TRUTH IS, YOU CAN FIND US WHEREVER YOU ARE JUST LOOK UP, YOU'RE FLYING HIGH WITH THE STARS 'CAUSE
TONIGHT IS THE NIGHT!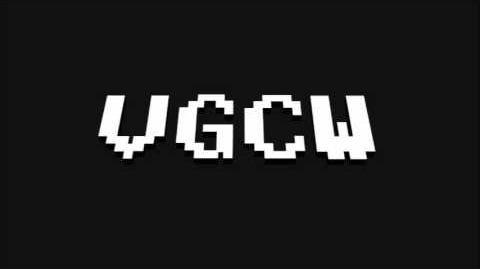 Community content is available under
CC-BY-SA
unless otherwise noted.